Catfish Terminal Tackle & Accessories

Rubber Beads, Hard Beads, Luminous Beads, Ceramic Run Rings



Worm & Leech Clips, Stiff Hair Rig Gun, Silicon Float Stops, Rig Foam, Security Disc's, Bait Sheilds.


Swivels, Cros Loc Swivels, Split Rings.

From CatMaster Tackle, Black Cat,


Soft Rig Tubing, Silicon Tubing, Stiif Tubing, Sinking Rig Tubing, Fluro Tubing, Heat Shrink Tubing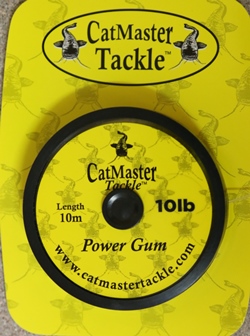 Power Gum has many of practical uses in catfishing

Not only for stop knots but for a safe method of attahing polyballs, floats etc with failsafe release along with many other benefits






Baiting Needles of various sizes.

Bait drills.

Syringes & Needles


Bobbins, Chain Indicators


Small Rod holders to Extra Large Rod Holders

Great for that extra pair of hands whilst using the winch rig.



A safe and secure way of retaining catfish whilst giving the catfish the lower levels of the water to rest in where it is also cooler along with higher oxygen levels.

ONLY use where fishery rules allow there use.

Much more fish friendly than a tube or tunnel for larger fish of over 30lb


Knot tester, Stringers, Rod Rings, Butt Pad, Rod Rests/Cups