Catfish Venues in France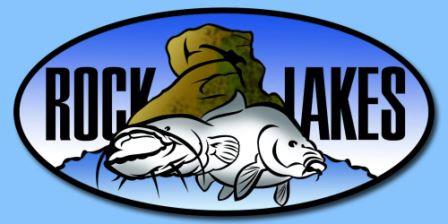 ROCK LAKES
Rock Lakes is situated in Migné - part of the Brenne National Park, known for taking care of natural habitats, specific species of wild plants and animals that are threatened throughout France.

The main lake is 13 acres and has 9 swims, 2 of them being doubles. The lake holds many big, beautiful carp that are approaching 50lbs, a Linear and a Common/Koi. As of August 2011 the biggest catfish thats been out is 195lb. There are many catfish over 100lbs in there and lots that are approaching this. 

Stevens lake (The back lake) is where the majority of the smaller fish are kept, (Carp and Tench)

Rock Lakes is approximetly 10 minutes from Supermarkets, Petrol Stations and Bars. Its 20 minutes away from the historic town of Chateauroux, where there is plenty to do in and around the town.

If you have any questions about making a booking, or you would just like to book, please call Carly Hart on either 07855 794556 or on Skype: carly.hart, you can also email Jemma; jemmahart@live.co.uk

SPONSORED BY CATMASTER TACKLE

FISHABIL

We intend to make FISHABIL"The Premier" angling centre, once again, by ensuring quality fish stock and great value accommodation.

The centre has incredible pedigree with over 500 years of history associated with it. In the past it has held:- 6 major European matches, 2 World Carp Cup and 2 European Carp Cup Tournaments and in recognizing the lake's excellent fish breeding conditions we intend to maintain and nurture this very high standard.

8 world records have been set and approved by the international sport fishing association at Lake Fishabil!

Our goal is to bring the accommodation and facilities up to the same excellent standard of the fishing whilst ensuring good value for money.

Location
Southwest Brittany; nearest village is Loscouet-sur-Meu; nearest port – St. Malo travel time from port to lake approx. 1hr.

Lake Fishabil
85 acres; set in 200 acres of parkland, depths – 11ft at dam, 3-4ft in margins.

Fish stocks
Over 50 tonnes of carp to over 60lb; common carp to 60lb; sturgeon to over 60lb.

Facilities and Accommodation
Organised trips including pickup and drive-and-survive; various food packages;
bed and breakfast; apartments; hotel facilities; cooking and washing; all facilities
are being refurbished over the winter.

http://www.lakefishabil.com

SPONSORED BY CATMASTER TACKLE





3 LAKES, 3 DIFFERENT EXPERIENCES!



Exclusive Angling Holidays comprises three lakes set in 25 acres of Chestnut woodland, in the Dordogne region of France, just 40 minutes drive south of Limoges airport.


Exclusive Angling Holidays was formed in 1993 to cater for
the more adventurous fisherman following the explosion
in the popularity of Carp Angling.

We were one of the first companies to begin offering holidays abroad that specifically catered for Carp and Catfish anglers and offered the quality of fishing only available on the continent.
Since then the company has gone from strength to strength, providing thousands of anglers with some of the best fishing of their lives!

Exclusive Angling Holidays operates as a fully registered business in France

SPONSORED BY CATMASTER TACKLE


Rouge is a breath-taking 4.5 acre lake which regularly produces 30lb+ carp and is also home to a number of beasts approaching 40lbs, with a Lake record of 47lbs and 8oz! In addition to the carp, there are a number of known 100lb+ Catfish caught each year who are the sons and daughters of the original stock. The average Catfish weight is a staggering 65lbs.with 5 cats over the magical 100lbs barrier





Bleu lake's fish stocks are superior to those you would normally find in the UK or France. The carp here average 22lb+, with plenty of larger specimens up to around 38lbs including a number of beautiful 30lb+ common carp. Bleu also contains plenty
of catfish, with the average weight (excluding offspring) being 54lbs and the largest just touching 114lbs.



Vert is a smashing 1.5 acre lake cut out of the surrounding woodland, and makes the perfect lake for a first France trip.
Fish stocking here is very heavy with a large head of Catfish over 25lbs, and the Lake record being 61lbs. Carp here are
also present in large numbers with the largest being 36lb+ there is always a personal best sized fish out there.