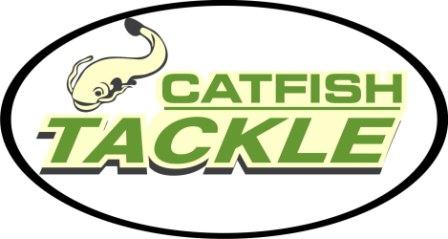 The Tackle Shop For The Serious Catfish Angler!





Stocking Probably the Largest Selection of Catfish Related Items in the UK



Catfish Tackle has been established by long time Catfish angler Ron Griffiths & his wife Kath Griffiths to meet the growing requirements of Catfish anglers with various levels of experience who have tried but failed to locate items of tackle, having used our many years of Catfish angling to source and obtain various items of tackle and baits required. All in one convienient location.

Supplying tackle & bait from the following leading companies

The Catfish Conservation Group, CatMaster Tackle, Black Cat, Gold Label Tackle, JENZI, Rueben Heaton, Uni Cat.

We endeavour to stock all items listed but on that rare occasion that we run out of stock we will advise you and have it shipped direct from the producer to you where ever possible.



If at any time you require to contact us please ring on 01527 835534 or 07734679387



The European Catfish (Silurus glanis) is the ultimate fresh water species that populate our waters, they require specialised equipment for their capture. We are able to offer possibly the widest range of Catfish tackle available in the UK with the majority of items being specifically designed for catfish and not adapted from carp or pike angling.

If there is any thing that you require and cannot see it here, then please let us know and we will endeavour to source it for you.

Catfish Tackle Gift Vouchers.

The perfect answer for that gift of specialist fishing tackle.

Available from £10.00 upwards

Please ring for further details.

01527 835534
CATFISH CONSERVATION GROUP MEMBERS
Best Selling Items
CatMaster Tackle Stealth Poppers Black 25mm Pack of 5

£4.95

Custom made Hi- Vis Stealth Poppers

Idea for so many different presentaion set ups.

Available in 20mm, 25mm, 30mm, 35mm, 40mm, 50mm & 60mm

Colour option Black.
find out more

CatMaster Tackle Eagle Wave Hooks size 10/0

£5.75

The Eagle Wave hook has become the hook of choice by the majority of catfish anglers here in the UK and all across Europe.

Made with High Carbon Steel

Having caught catfish to well in excess of 200lb

Available in size from 8 to 10/0 with Barbless patterns & Heavy Duty patterns also avaialble but in limited sizes

find out more

CatMaster Tackle Eagle wave Hooks 1/0 (pack of 5)

£2.35

The Eagle Wave hook has become the hook of choice by the majority of catfish anglers here in the UK and all across Europe.

Made with High Carbon Steel

Having caught catfish to well in excess of 200lb

Available in size from 8 to 10/0 with Barbless patterns & Heavy Duty patterns also avaialble but in limited sizes

find out more

CatMaster Tackle Eagle Wave Hooks size 2/0 (pack of 5 hooks)

£3.20

The Eagle Wave hook has become the hook of choice by the majority of catfish anglers here in the UK and all across Europe.

Made with High Carbon Steel

Having caught catfish to well in excess of 200lb

Available in size from 8 to 10/0 with Barbless patterns & Heavy Duty patterns also avaialble but in limited sizes

find out more

CatMaster Tackle Sub Float

£3.99

Our sub float not only keeps the bait supported off the lake or river bed, away from snags and weed, but also lifts the main line up in the water away from weed, which may affect bite indication.

The super-buoyant design is ideal when fishing at long range or in flowing water.

Also used in our Dyson Rig as it is perfect for setting the rig, it also allows for a smooth cast with minimual tangles.


find out more

CatMaster Tackle Mega Hard Polystyrene Balls Green

£2.55




Hard Polystyrene pre-drilled having an array of uses, such as buoyancy aids for live baits, worms, leeches and dead baits.

Our Mega Hard Polystyrene Balls come pre-drilled for ease.

More durable and longer lasting than normal polystyrene balls
find out more

CatMaster Tackle Advanced Gripper Lead 10oz

£3.80

We received numerous requests for heavier leads designed for fishing larger baits in faster flowing rivers not only here in the UK but also for the larger rivers all over Europe

High quality coated yellow with black fleck leads.

Gripper leads are great when fishing on steep gravel bars along with fast flowing rivers.

Additional gripping fins use the flow to help pin the lead to the river bed.

Great for use with the winch rig.

Priced per lead.
find out more

CatMaster Tackle Inline Live Bait Ball Lead 4oz

£2.70

A specially designed ball lead incoropating an inline sleve and swivel lock if so required, which allows the lead to be either free moving or locked into position.
find out more

CatMaster Tackle Inline Live Bait Ball Lead 6oz

£3.00

A specially designed ball lead incoropating an inline sleve and swivel lock if so required, which allows the lead to be either free moving or locked into position.
find out more

CatMaster Tackle "BIG BENDER" Super Wide Circle Hooks Size 5/0

£3.95

BIG BENDERS Super wide bend Catfish Circle Hooks

These extra strong, extra wide bend Catfish Circle hooks are exclusive to Catmaster Tackle and have been tested and refined over the last 4 years by Catmaster Tackle consultant David Booth. They are perfect for all livebait applications. Cram them with big lobworms or a decent sized livebait and they hook up perfectly. Can also be used with big popped up chunk baits such as meat, deadbaits etc.
Best used with the barb crushed down and remember, DON'T STRIKE! Just wind down to a running take for the circle pattern to do its job.

Pack of 5 hooks

find out more

CatMaster Tackle Hi-Vis Poppers. Pink 25mm Pack of 5

£4.95

Custom made Hi- Vis Poppers

Idea for so many different presentaion set ups.

Available in 20mm, 25mm, 30mm, 35mm, 40mm, 50mm & 60mm

Colour options Pink, Yellow & Black.
find out more

CatMaster Tackle Cat Sling UK/Continental 2 Metres

£189.99

What makes this weigh sling special are the small details. The Hook rings are movable so that no matter where the fish is in the sling it can be level on the weigh tripod plus it can be used with a winch.

The side zips are oversized so that they are easy grip and ultra safe. Included are velcro closure straps to ensure the Catfish can not accidentally escape.

PLEASE NOTE THAT THE ARMS DO NOT FOLD
find out more
New Products
CatMaster Tackle Dyson Catfish Eagle Wave Barbed Hook Rig

£3.99

The complete set up in one easy pack complete with instructions on how to use.
find out more

CatMaster Tackle Dyson Catfish Pack Eagle Wave Barbless Hook

£9.50



The complete set up in one easy pack complete with instructions on how to use.

Now Complete with a free storage tube.
find out more

Solar Tackle A1 TRAVEL-LITE BANKSTICK (20 INCH)

£21.99

A range of 5, adjustable length banksticks. Adjustable via a knurled locking collar for easy grip and adjustment and with a 3/8BSF thread, ensuring they are compatible with all Solar buzz bars, back rests and they can be used as pod legs as well. They are also compatible with most alarms and other buzz bars as well
find out more

Solar Tackle A1 TRAVEL-LITE BANKSTICK (16 INCH)

£19.99


A range of 5, adjustable length banksticks. Adjustable via a knurled locking collar for easy grip and adjustment and with a 3/8BSF thread, ensuring they are compatible with all Solar buzz bars, back rests and they can be used as pod legs as well. They are also compatible with most alarms and other buzz bars as well
find out more

Solar Tackle SP MULTI-POUCH

£32.99


An all-new addition to our flag-ship SP luggage range is this SP Multi-Pouch.

Made from the same market-leading 1680D PU-backed, ultra-tough material, this is more than just a storage pouch. The rigid, moulded top doubles a bivvy table/rig- tying station and doubles as an iPad stand as well for your bankside entertainment.

A Mag-Loc internal divider and zipped and Velcro pockets lends this little item perfectly to a whole host of uses.

The size means it fits neatly in to our modular SP Barrow/Ruckbag, but is also compatible with all other SP luggage as well.
- Rigid, moulded top for use as a bivvy table/rig-tying station
- The rigid top doubles as an iPad stand
- 1680D PU-backed, waterproof and ultra-tough material
- Mag-Loc internal divider
- Zipped and Velcro internal pockets for multiple storage options
- Compatible with our modular SP Barrow/Ruckbag design and all other SP Luggage.

Dimensions: 30x22x14cm

find out more

Solar Tackle Hard Case (Medium)

£15.99


Hard Cases are a family of four different size accessory bags that work perfectly with each other and our SP Barrow/Ruck bag. Made from the same, ultra-hard- wearing, PU-Backed waterproof material as the rest of the SP luggage, and with wipe-clean, PVC inner lining and double zips for easy access, the Hard Cases provide the perfect storage solution for all of your smaller items.
find out more

CatMaster Tackle Specialist Folding Unhooking Mat

£184.99



2.5m long, 1.45m wide, 10mm deep
Heavy duty fish friendly material.
Dense inner material.
Folds like a book into 4.
Doesn't require pegging out.
Complete with CMT Logo
Complete with carry bag.
Internal pouch for Cat Care

find out more